Welcome to Teaching Seasons!
A teaching moment is a defining and spontaneous educational opportunity when learning can be maximized.  The term originated in the early 1950s as an unexpected ideal opportunity between a teacher and a child as a "light bulb" learning moment.
A teaching moment can happen to anyone … anywhere… at any time.
Share your teaching moment!
News:
 * Adoption Reviewer:  English Language Arts (ELA) and English Language Development (ELD) for Instructional Materials Aligned to the California Common Core State Standards
          View the Publishers  and Programs adopted by the State Board of Education in 2015: 
           http://www.cde.ca.gov/ci/rl/im/sbeadoptedelaeldprogs.asp
* Reviewer:  Draft of  the California Science Curriculum Framework 
* Educator Guides: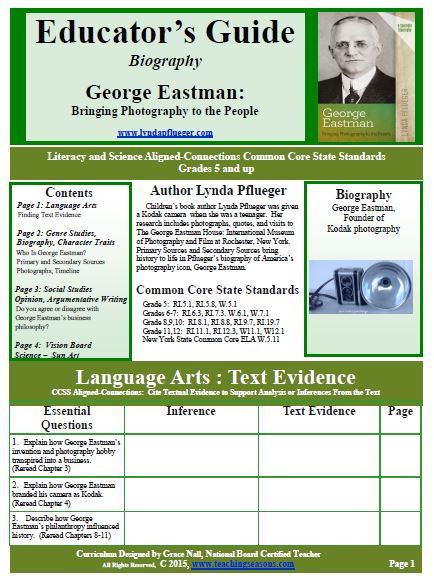 George Eastman:  Bringing Photography to the People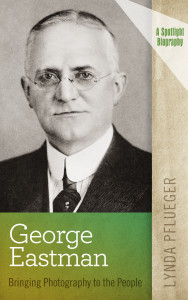 by Lynda Pflueger (http://www.lyndapflueger.com/)
A biography of George Eastman, Founder of Kodak
Educator Guide by Grace Nall, NBCT, Educational Consultant, Reading Specialist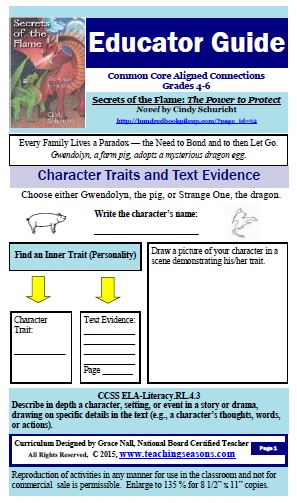 Secrets of the Flame:  The Power to Protect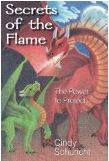 by Cindy Schuricht (http://hundredbookpileup.com/?page_id=52)
Educator Guide by Grace Nall, NBCT, Educational Consultant, Reading Specialist
---